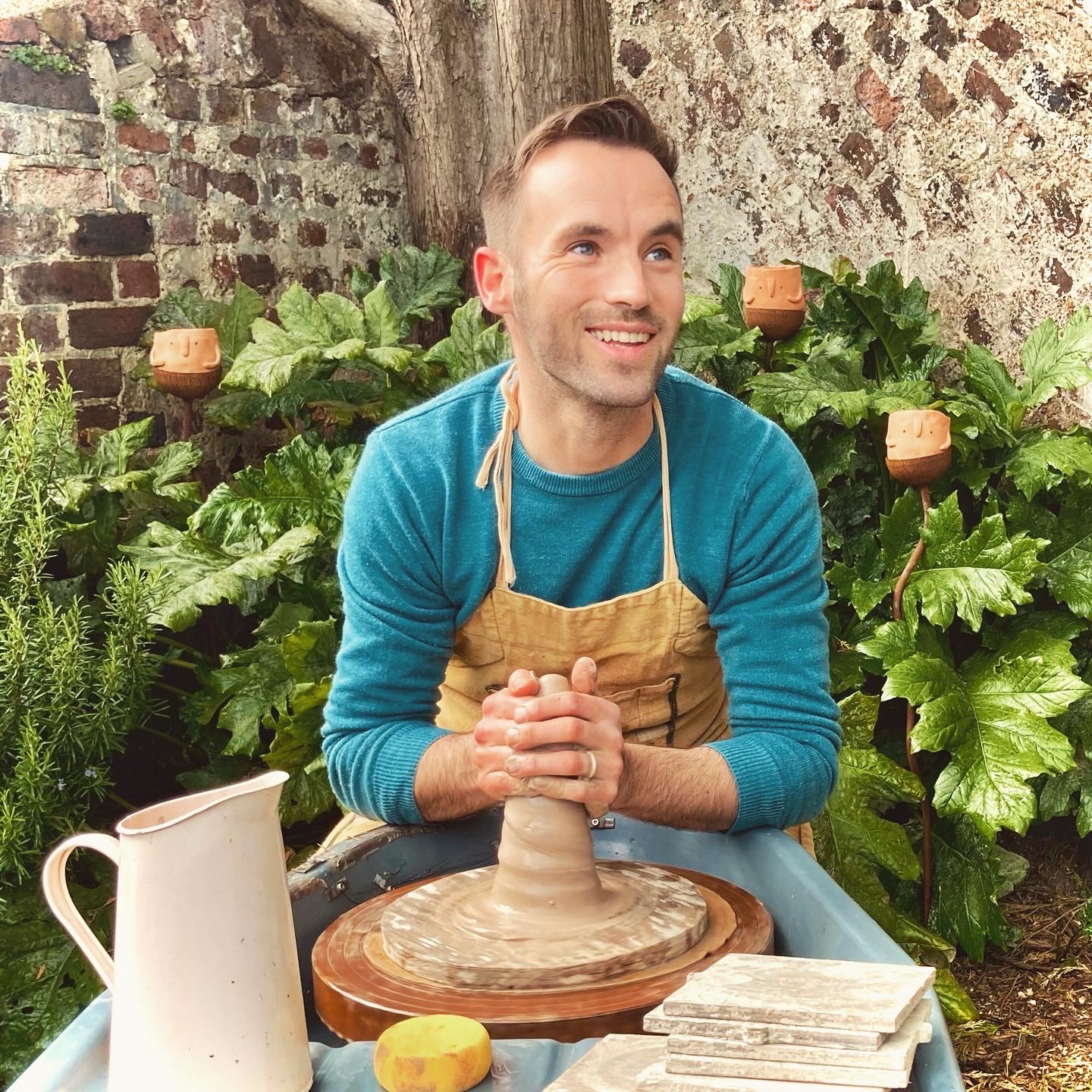 Hi I'm Adam from season 4 of The Great Pottery Throw Down. Clay is one of my oldest friends and has got me through some really tricky parts of my life. I love exploring ceramic techniques at my home in Brighton which has led me learning how to fire clay in a mircrowave oven (firey fun MicroRaku !) miniature wheel thrown pots and glazing with wax resist with its magical movements. I have proudly worked on commissions for RHS Chelsea Flower Show, coffee cup launch for Future Self Coffee/Alfie Deyes and social media campaigns for leading brands. I'm passionate about pottery and helping people getting their first taste working with clay!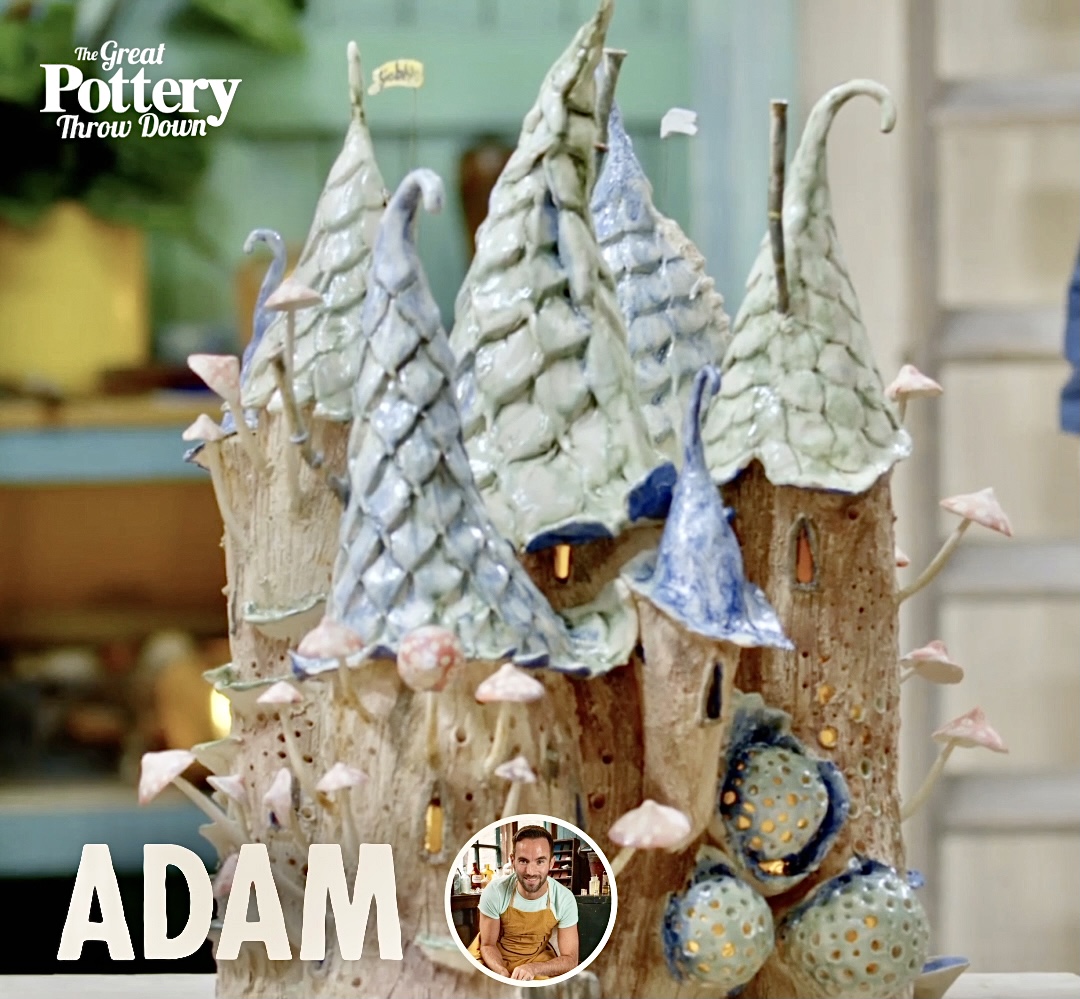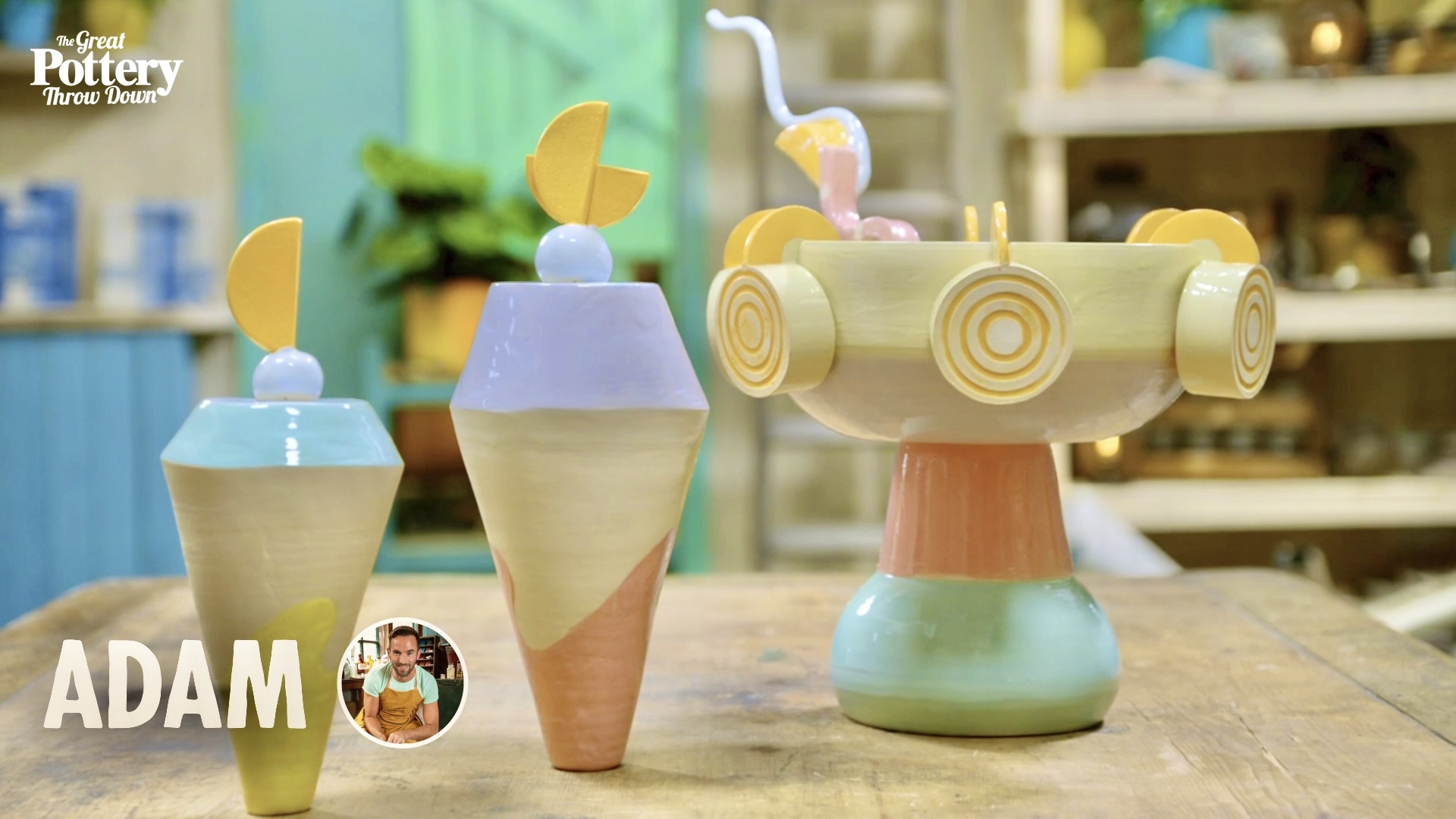 I adore anything creative so studied a degree in Contemporary applied arts in 2003. This let me have a go at all sorts of techniques, Woodwork, Metalwork, Plastics, Textiles, Graphics, Ceramics and Glass blowing. Glass blowing absolutely blew my mind as it is such a fun and fascinating process! I spent the majority of my degree in the glass studio but kept all everything else as a hobby, bubbling away in the background.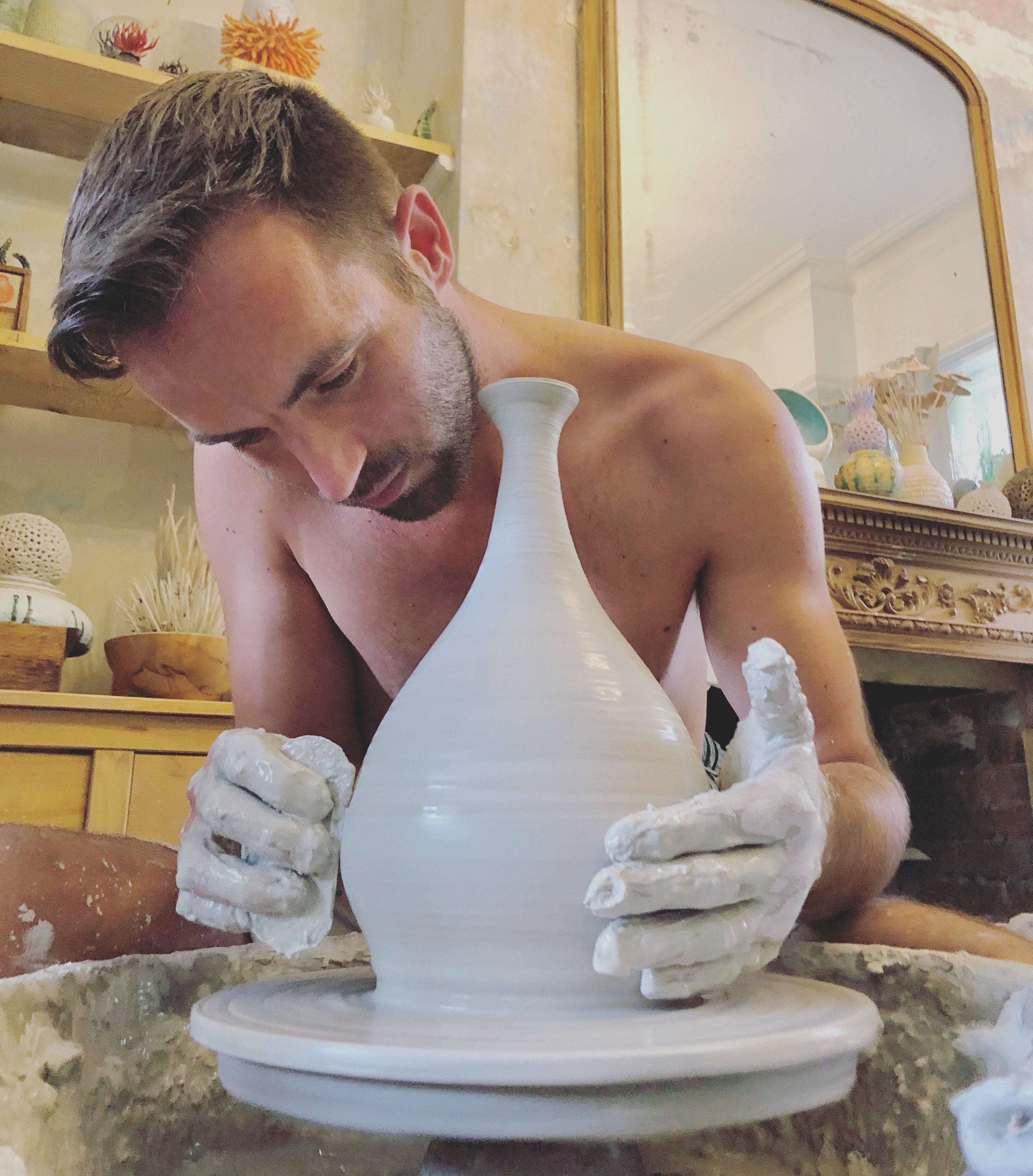 In 2007 I was run over by a car, I was a pedestrian and suffered extreme injuries to my legs and head. I broke both my legs and ankles in several places, broke my nose, lost a lot of teeth and fractured my scull so badly that for a time I had a recurring amnesia. For 18 months I focussed on my physical and mental recovery through creativity and crafting. The trauma and frustration of being in a wheelchair with no memory and in constant pain was tempered for me by a life long love of hand building clay. I have always had a bag of clay in the house and I had a kiln for my glass fusing so I could quickly begin making things with clay, First for mindfulness and then for a sense of purpose, Just being able to sit down with a ball of clay in my hand and my imagination was often a real lifesaver. It would absorb all of my feelings and give me a real sense of achievement. Slowly as I got 'better' mentally and physically I also got better at hand building with clay. I had really fallen in love with clay in a huge way and now describe it as a part of me.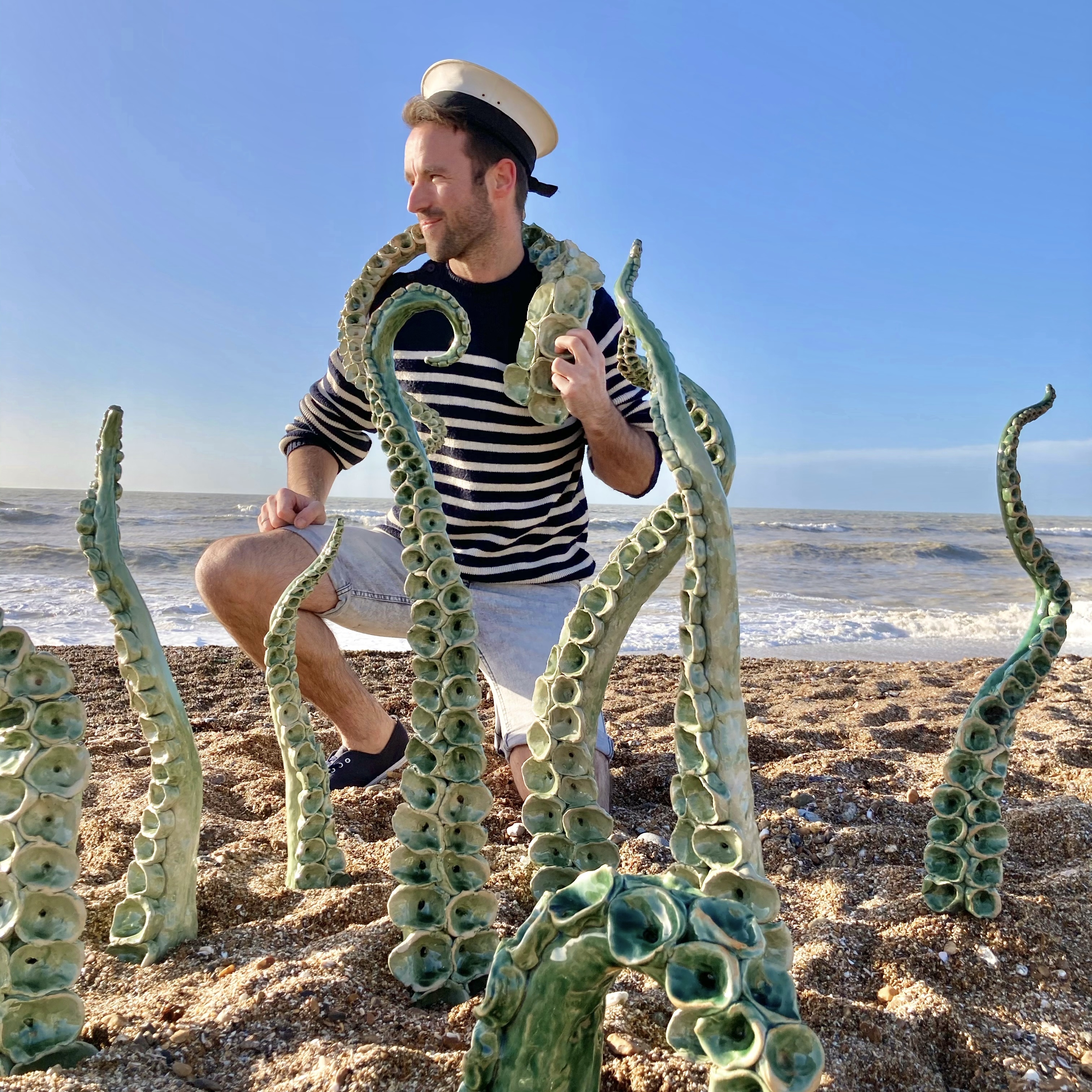 Being in a wheelchair and having several mental limitations taught so much about myself, who I want to be and how I want to live my life. So when the opportunity presented itself I jumped at the chance to work with a charity for adults with learning disabilities.SuperstarArts.com supports adults with learning disabilities through creative projects and our aim is to be self sufficient making and producing high quality, prints, crafts and textiles.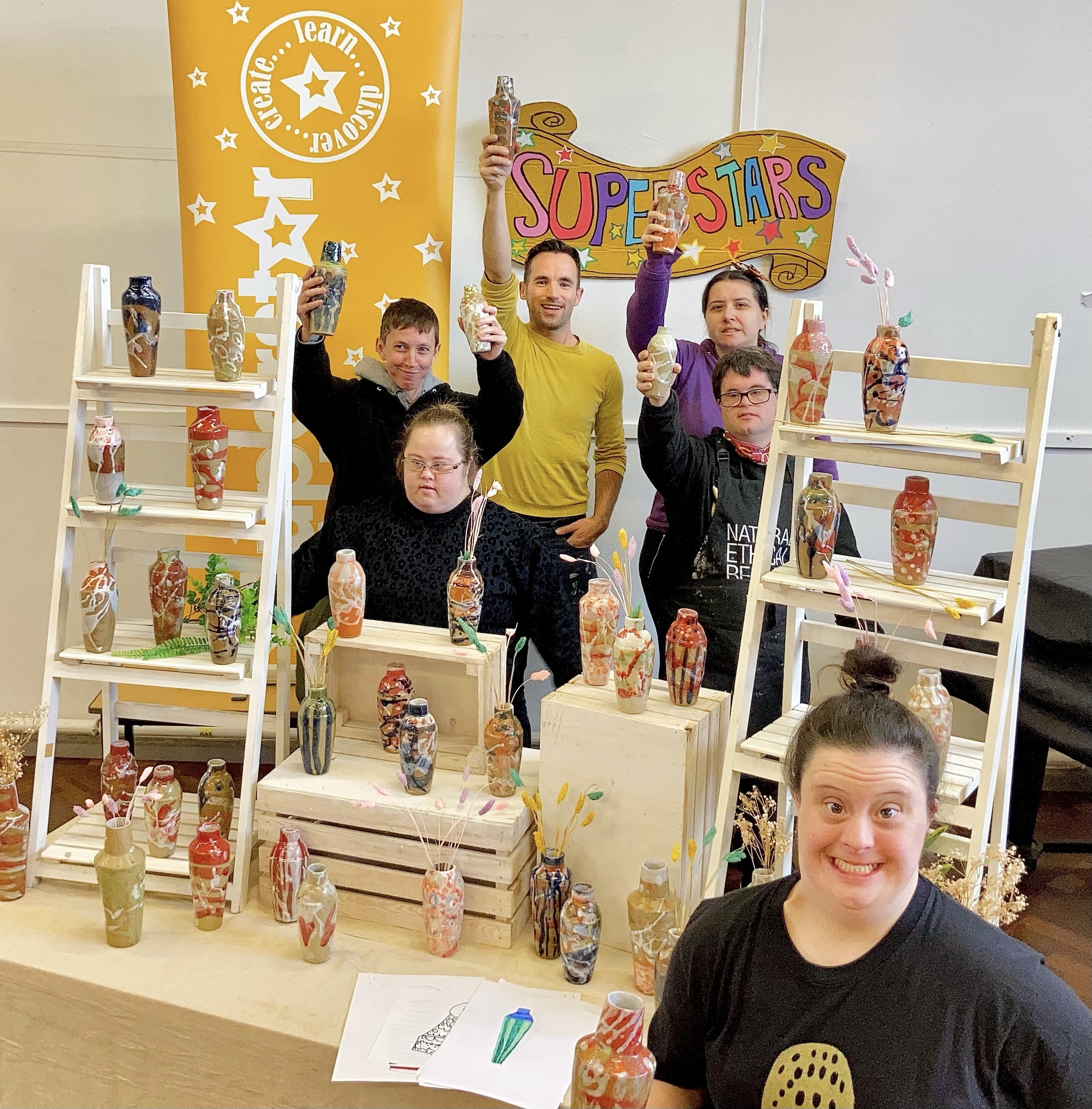 My first go at ceramics was when I was 8 or 9 when my friends mum bought her wheel in and let everyone try to throw a pot. I made a terrible pot! But had made a connection and for the rest of my life have asked for a bag of clay for Christmas every year. I have just always loved the idea that you can make things out of mud! I didn't throw again until 2019 when I found a kick wheel for £129 being sold locally so felt like fate. It has taken me hundreds of hours to learn to throw. My kick wheel is in the garden so whenever the weather is nice I will pop outside and throw pots and if it's bad weather I'll handbuild in the warm inside!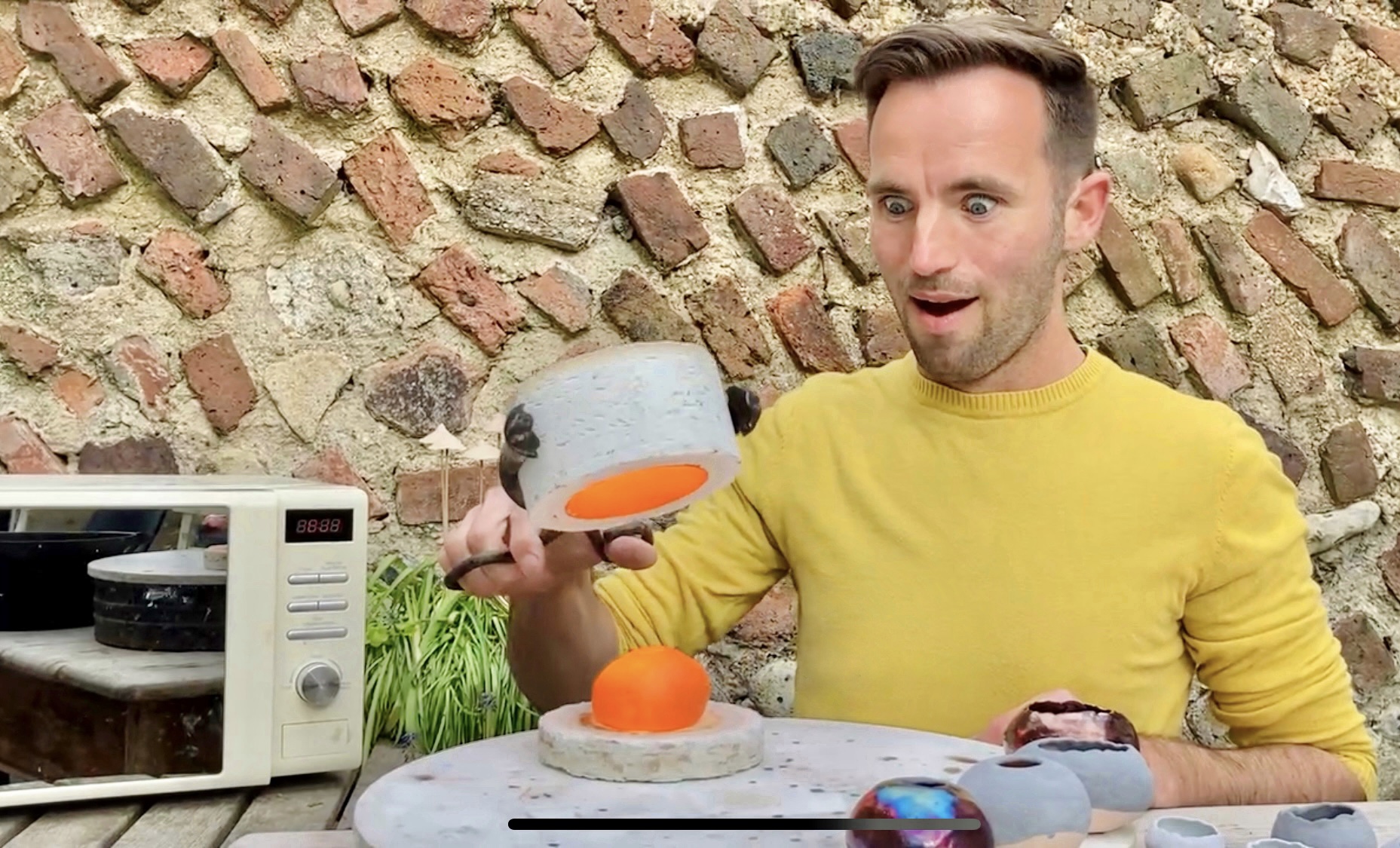 My love of ceramics is pretty much all things clay, I love to make things that could be artefacts from mythical cities like Atlantis, or that could have grown in nature. I love the idea that someone might pick up something I've made and not instantly know that it was manmade, or see it and be intrigued by it so much that they have the urge to look at it and touch it. I think that art and ceramics should be fun so I hope that people see that in my work. I'm a proud to be part of the LGBTQ+ community and often these themes appear in my pottery as inspiration. I live and work in the colour city of Brighton on the English south coast with my partner Dan and out pug Egg.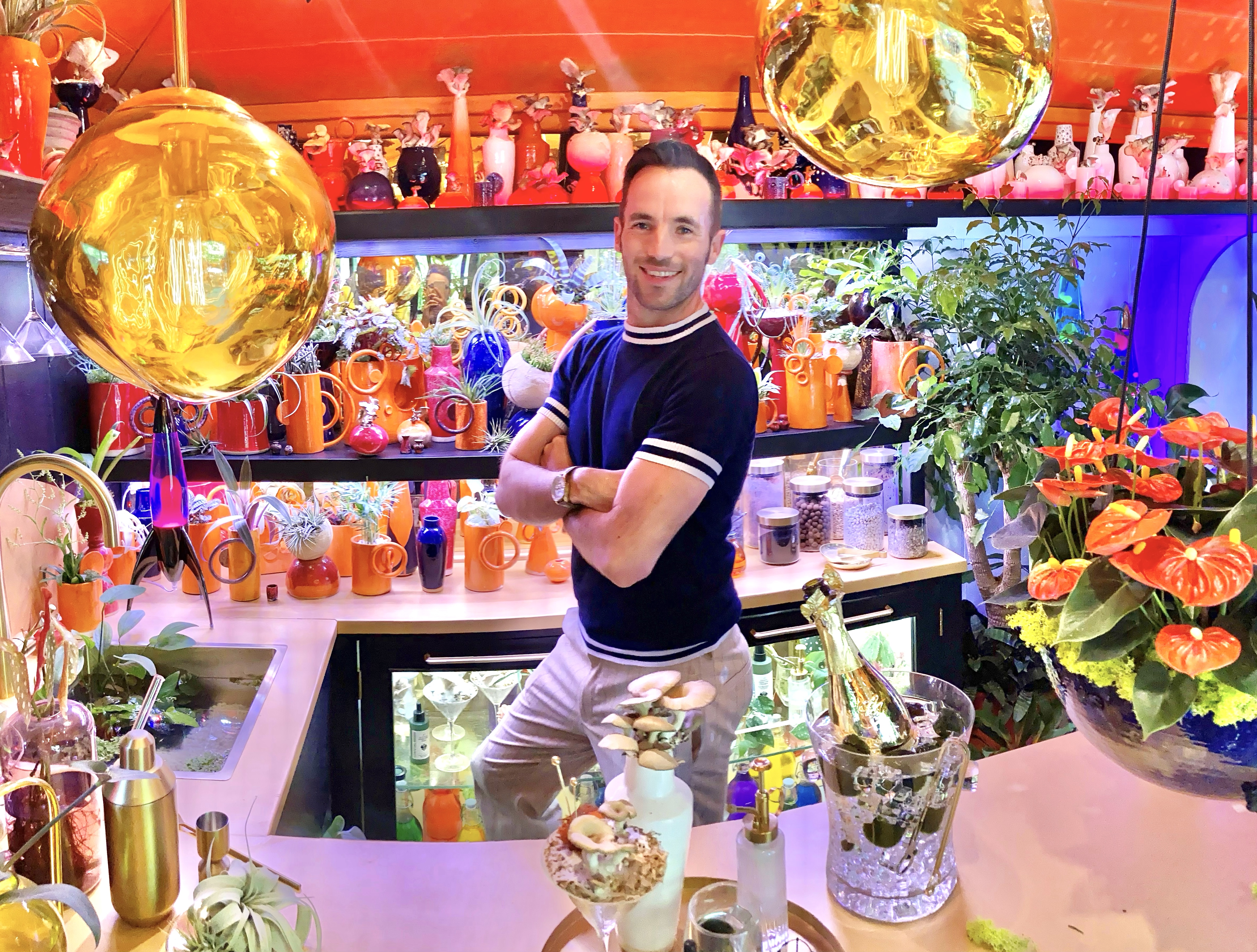 Find and Follow me on social meadia @adamceramic on Instagram, Twitter and TikTok. @Adamceramics on Facebook. The Great Pottery Throw Down is streaming on All 4 and HBO Max. Follow The Great Pottery Throw Down @potterythrow or hashtag #greatpotterythrowdown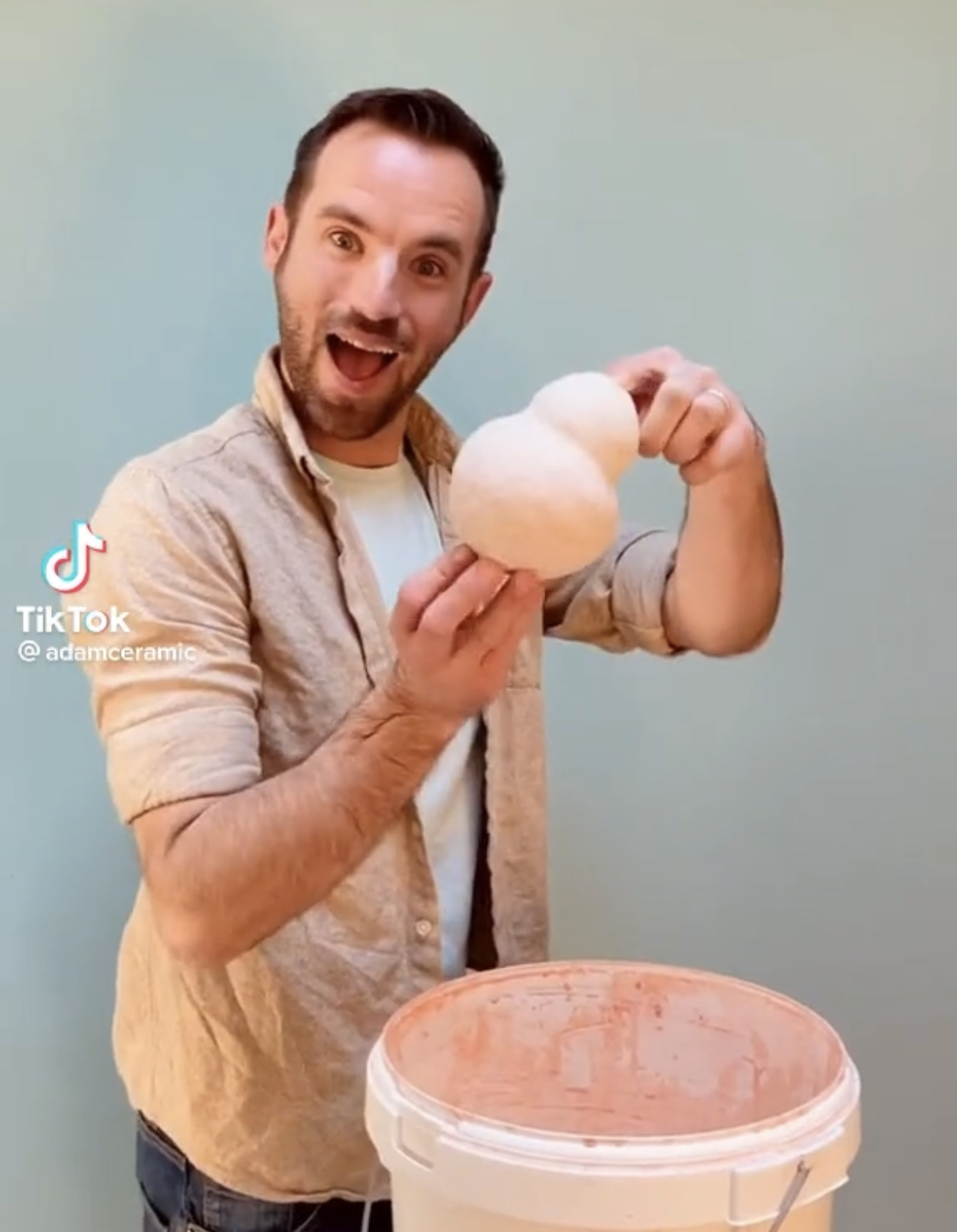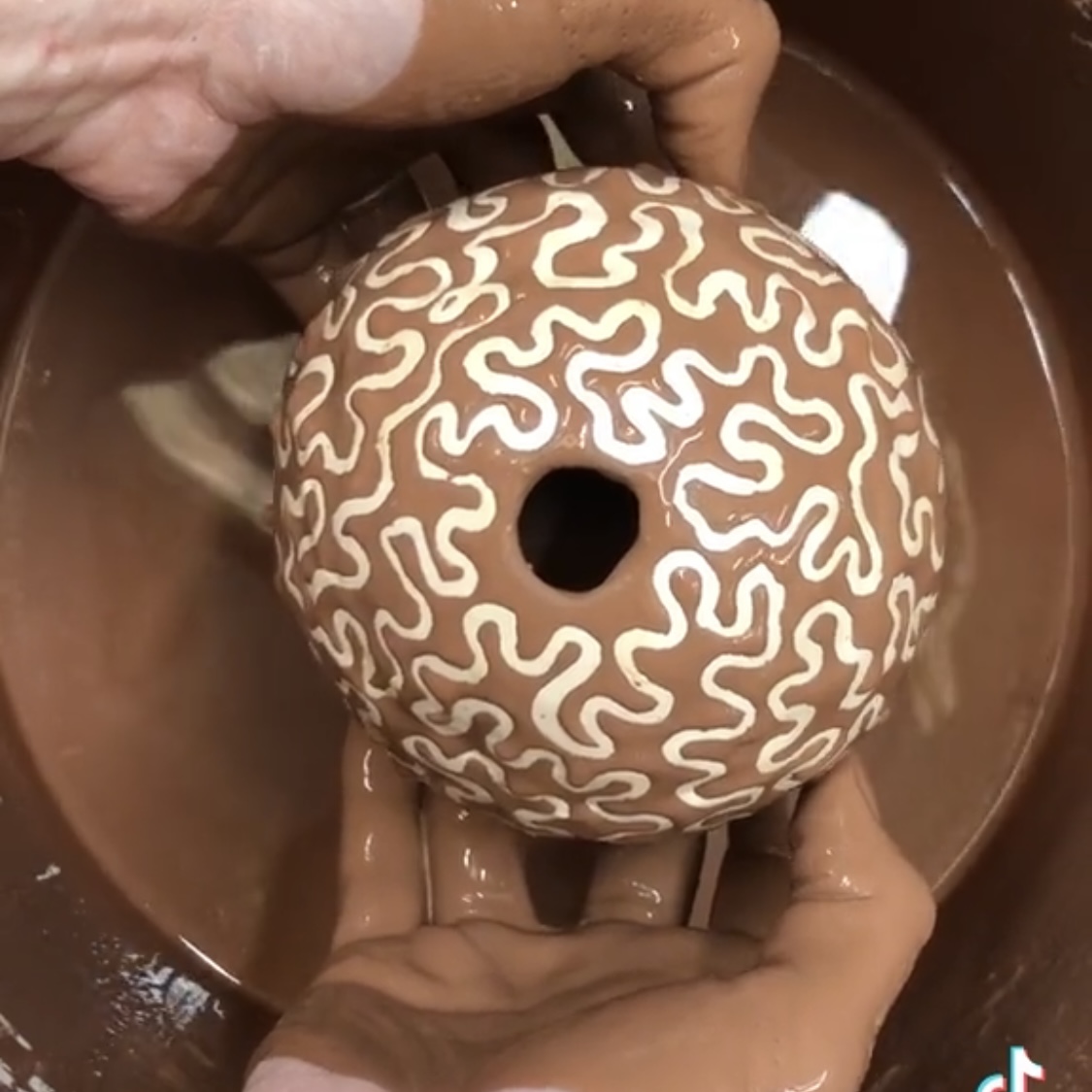 Use the Contact form to get in touch and say hello!
Contact

Or Enail [email protected]